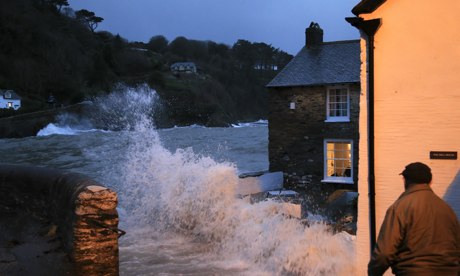 Check out what
storm insurance
policy holders can look to insurance companies for help?
Homes:
Storm damage should be covered by your home insurer. Most operate 24-hour emergency helplines, and you should call them before you do anything. Note, householders are obliged to try to minimise their losses, which means getting in an emergency glazer, or other work done such as shoring up a roof, to keep the weather out. Insurers will advise on this.
Cars:
Don't take your car through anything more than a few inches of water. If you must, drive extremely slowly (under 5mph), in first gear, and using high revs. Car insurers are braced for a surge in claims after the storms left many roads underwater.
Travel:
Train and air travelers whose trains were cancelled as a result of the weather and they didn't board are entitled to a full refund. If you were on a substantially delayed train you can fill in a compensation form and you will get all, or some of, the ticket price back, depending on the length of the delay.
Read More